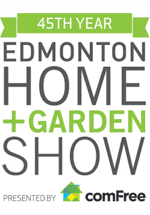 Tiger Foam is exhibiting at the Edmonton Home Show from March 22-25th. It seems like this is the place to be!! The expo centre is filled with homeowners and professionals with spring fever. Everyone is keen to get new home renovation ideas and inspiration for their outdoor living.
At the Edmonton Home Show you will find exhibitors across all sectors of the home industryincluding mortgage brokers, designers, renovation contractors, plumbing specialists, and home product distributors.
Everyone is excited to hear from home expert celebrity guests includingreno expert Bryan Baeumler, homegrown chef Corbin Tomaszeski, passionate designer Rosalyn Lazaruk, and renovation rescue Thoman Erickson.
Visit Tiger FoamCanada's booth for special show promotions! For those of you in theTorontoarea, we will also be at the Spring Cottage and Life Show next week from March 30 – April 2012.